«Reimaginando el aprendizaje en el campus y para el mundo»
Dan Carchidi
MIT Office of Digital Learning
Resumen de la ponencia
Como parte de la MIT Office of Digital Learning, MITx se encarga de apoyar la exploración del MIT sobre aproximaciones de enseñanza habilitadas por las tecnologías digitales, tanto dentro del campus del MIT como a través de cursos online escalables en la plataforma edX. La presentación examinará la estructura, los procesos, los primeros resultados y las reflexiones después del primer año de desarrollo de cursos en MITx. Concretamente examinará:
La relación entre MITx y edX

Las estructuras de grupo y los roles

Reflexiones sobre el proceso de desarrollo de cursos

Los primeros resultados obtenidos por MITx sobre los cursos en edX

Las implicaciones para la educación en el campus y el aprendizaje basado en experiencias

¿Qué viene después?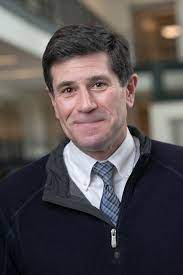 Biografía
Daniel Carchidi es actualmente Director of Special Projects y Program Manager en MIT's Office of Digital Learning donde lidera el esfuerzo de desarrollo global de MITx y gestiona el MITx Fellows Program. Anteriormente, lideró el Instructional Development Center en la Universidad de New Hampshire donde era responsable de promover y apoyar el uso de tecnología educativa en cursos presenciales y online dentro del campus. Además, Dan era Profesor Asociado en el Departamento de Educación de esta Universidad.